Emanuel Stössel
Emanuel Stössel was born in Lockenhaus in 1886, he was the son of Wolf and Sophie Stössel (née Gerstl). He lived in Mödling, was married to Valerie Breuer, in 1932 he became a member of the board of directors of the IKG. Emanuel Stössel was a merchant. He ran a trading company and commission for legumes, regional products and colonial goods (This information is from an excerpt from the telephone book). His address in Mödling was Klostergasse 8.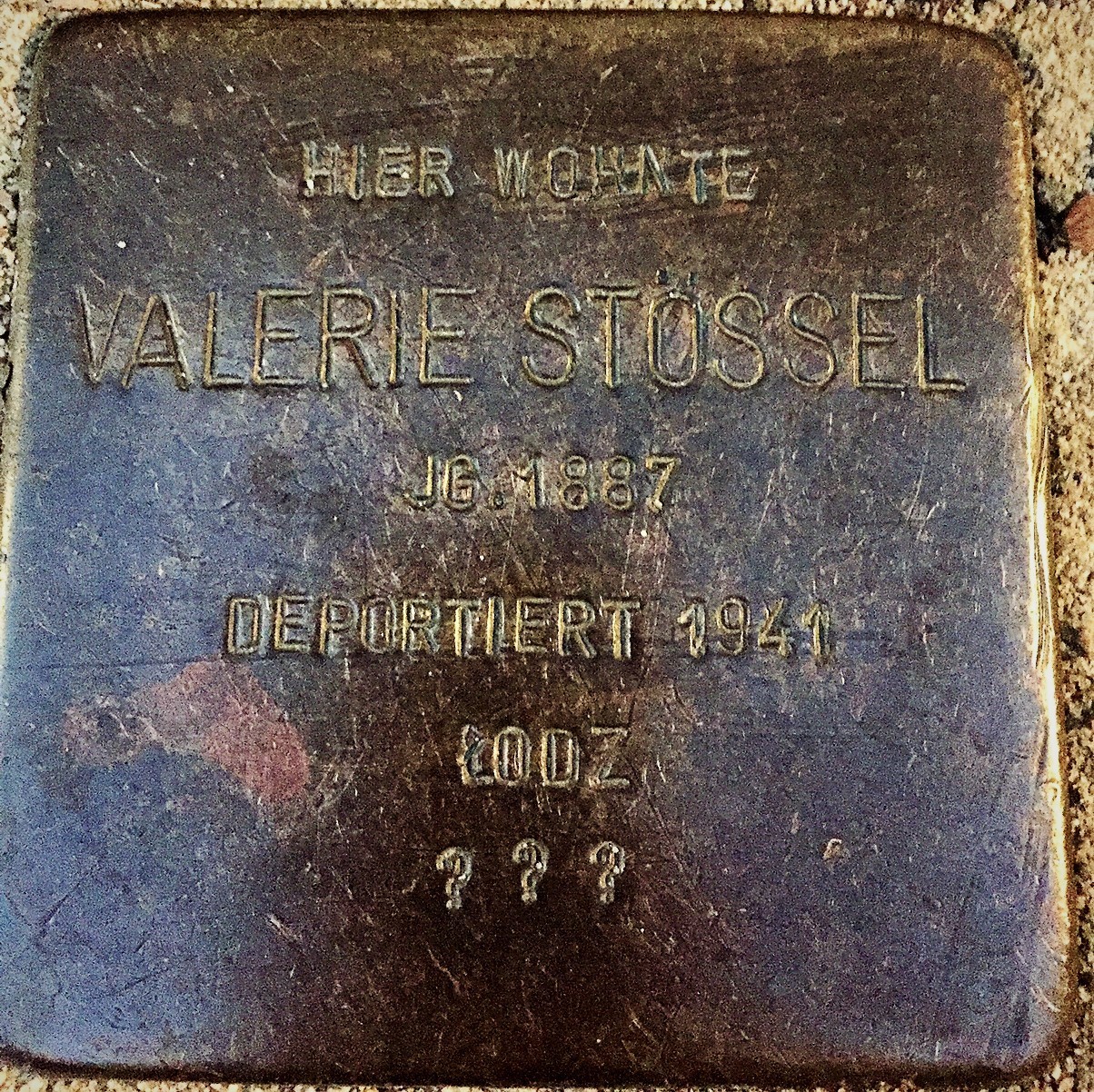 The last address of the couple Valerie and Emanuel Stössel in Austria was Tandelmarktgasse 8/5 in the 2nd district of Vienna, a collective flat (Sammelwohnung).

On 19.10.1941 both were deported to Lodz: Transport 7, train Da 5 from Vienna, Austria to Lodz, Ghetto, Poland deported on 19/10/1941 (Source DÖW, Documentation Archive of the Austrian Resistance, Vienna).
Both were murdered during the Shoa.

Daughter Sophie survived and wrote a memorial sheet/page of testimony in Yad Vashem in 1975, and grandson Peter also wrote a memorial sheet in Yad Vashem in 2006.
Quellen: Yad Vashem, DÖW


Update 2.12.2020
Emanuel and Valerie Stössel had three daughters: all three children survived the Holocaust. Franzi, Sophie and Gretel
Franzi, the oldest of the three sisters, managed to escape to England with her husband. Later, in the early 1960s she emigrated to the USA as did her 2 sons. Both had children.
Sophie was born in July 1918 in Wiener Neustadt. Once in London, in 1940, she married another young Austrian on the eve of his being interned to the Isle of Man. She was 19 or 20 years old when she had to leave Austria. She has two sons. Both live with their families (children and one has grandchildren) in England. Sophie died in 2006 aged 87. "The Holocaust was the great tragedy of her life. A constant shadow". (quote from one of her sons)
Gretel (Margaret), the youngest of the three sisters, was born on March 31, 1923. She was brought to England after the night of pogroms in November 1938 by a Red Cross children's transport. Whether the parents, Emanuel and Valerie, knew where their youngest daughter was sent to is unclear. When she arrived in England, unlike other children from the transports, she was unfortunately not taken in by a family, but was sent to an orphanage. Gretel, in her few and rare stories, described the home more as a "labor camp". In the year 1940 she was reunited in England with her sisters and met later her husband, he was from Vienna. In 1949 they emigrated to the USA. Gretel died in 2001. Descendants of Gretel live in the USA today. Gretel "never talked about her parents and very little about her life as a refugee, she always became very quiet when asked about it. It was too painful to talk about it"(quote from her only child).
Emanuel and Valerie Stössel died in Auschwitz.
The Germans kept meticulous records. The records at Yad Vashem detail the date of I) their deportation from Austria to Lodz, 2) the date of their transport to Auschwitz, 3) the date of their arrival in Auschwitz; and 4) On their arrival at the Auschwitz concentration camp, they were immediately taken to the gas chambers and murdered. (This information comes from a descendant of Emanuel Stössel, after his visit to Yad Vashem)