Dr. Alexander Samuel Suess (Süss)
Update 17.5.2023: In February 2023, a research lasting many years on the second daughter of Dr. Suess, Piroska, was successful. Descendants of Piroska Suess live in Israel. The new findings and photos have been included in this memorial page for Dr. Suess. More photos will follow.
Dr. Alexander Samuel Suess, born on 18.3.1864, originally came from Kisjenö, which was Hungarian at the time. Today the place is in Romania. He studied medicine in Vienna and became the doctor in Lockenhaus in 1891. It is not known when he bought the house at Hauptstraße 38 for himself and his family. He was married to Ernestine Biringer from Köszeg (a town near Lockenhaus, today in Hungary) and had two daughters, Irene (born 1896) and Piroska (born 1901). Fate hit him hard, as his wife Ernestine died during the birth of Piroska. He served as a soldier in the First World War and received a medal for his merits. In 1931 he retired. In the same year, his 40th anniversary as a doctor was celebrated in Lockenhaus, at the invitation of the municipality, at a banquet in the Gasthaus Bräuhaus (this restaurant still exist today!). On 20 April 1938 (1) he and his daughter Irene were expelled from Lockenhaus.
Dr. Suess was deported from Vienna to Theresienstadt on 28 July 1942 and died on 29 December 1942 in the Theresienstadt concentration (Protectorate of Bohemia and Moravia, today the Czech Republic). There is a death notice from the Theresienstadt camp in which cardiac insufficiency is given as the cause of death. (2)
Living in Lockenhaus
Dr. Suess was the municipal and district doctor in Lockenhaus from 1891 to 1931. He was described by contemporary witnesses as a charitable and popular doctor who very often medicate poor people free of charge. There are some stories and tales about him that some people in Lockenhaus remember for many years (and still do today). He is and was described as a competent doctor and above all as a charitable and good person. Thus, it is said he said: "What should I ask of you, you have nothing yourself."
That he, as a Jew, was also avoided by some people in Lockenhaus is also known. There are stories about this too. A contemporary witness reported that although Dr. Suess was highly respected by many people in Lockenhaus, he was the first to be pushed onto the deportation wagon.
The invitation card to a banquet in his honour shows, at least in 1931, an apparently still good relationship between the population and his family. After his retirement he was still occasionally active as a doctor. His first born daughter Irene, she was unmarried, lived in the same house with him. Especially in the summer, in the years before the expulsion, they both received visits from his second born daughter Piroska, who lived with her family in Vienna. His granddaughter Ruth, Piroska's only daughter, often and fondly remembered the beautiful walnut tree in her grandfather's yard all her life in Israel.
In 1938, all Jewish residents were expelled from Lockenhaus. Dr. Suess did not want to leave Lockenhaus earlier, he was convinced that it would not be so bad. His statement "Why should I leave or hide. I haven't done anything to anyone" has been handed down. His last hours in Lockenhaus, shortly before his "departure for Vienna" (3), must have been terrible for him. One account from this time -but this is not proven - reports, that he had to slide on his knees down the main road to the transport truck.
Vienna
In Vienna, after his expulsion, Dr. Suess probably stayed in the flat with his daughter Piroska's family at Obere Bahngasse 20/7. Presumably Irene was also housed in this flat. Arthur Juran, the son-in-law, wrote in a questionnaire for the "Auswanderungsabteilung" of the IKG Vienna that he was penniless and that his family would only be supported by the pension of his father-in-law who had moved to Vienna. There is one more known address in Vienna where Dr. Suess must have lived for a short time, as there is evidence of this in the "Ariesierungsakten" at the Archives, it´s Barichgasse 4/13 (4).
Only Dr. Suess´s daughter Piroska with her husband and her daughter Ruth and Arthur's parents, who came from Poland, managed to escape to Palestine. Dr. Suess and Irene should follow them later, but they came to a collective flat at Flossgasse 3/5 in the 2nd district and it was 9 June 1942, when father and daughter were separated.
Irene Suess was deported on 9 June 1942 and died six days later, on 15 June 1942 in the Maly Trostinec extermination camp in Belarus. She was 46 years old. Dr Alexander Suess was deported on 28 July 1942 and died in the Theresienstadt concentration camp on 29 December 1942. He was 78 years old.
The descendants of Piroska (nee Suess), who was able to flee with her family via Abbazia and Fiume (Rijeka) to Palestine, are Ruth's sons, Dany and Amir, who live in Israel today. Ruth Vera died in 2022. She left an album with photos from Lockenhaus, the invitation card to the 1931 banquet and many memories of Irene/Eirine and Dr Alexander Suess.
(1) Brief Dr. Suess, Arisierungsakten BLA

(2) Yad Vashem, holocaust.cz.
(3) Gendarmeriebericht vom 28.4.1938 zitiert auch in: Jüdisches Leben in Lockenhaus von Denise Steiger
(4) Arisierungsakten Burgenländisches Landes Archiv (BLA)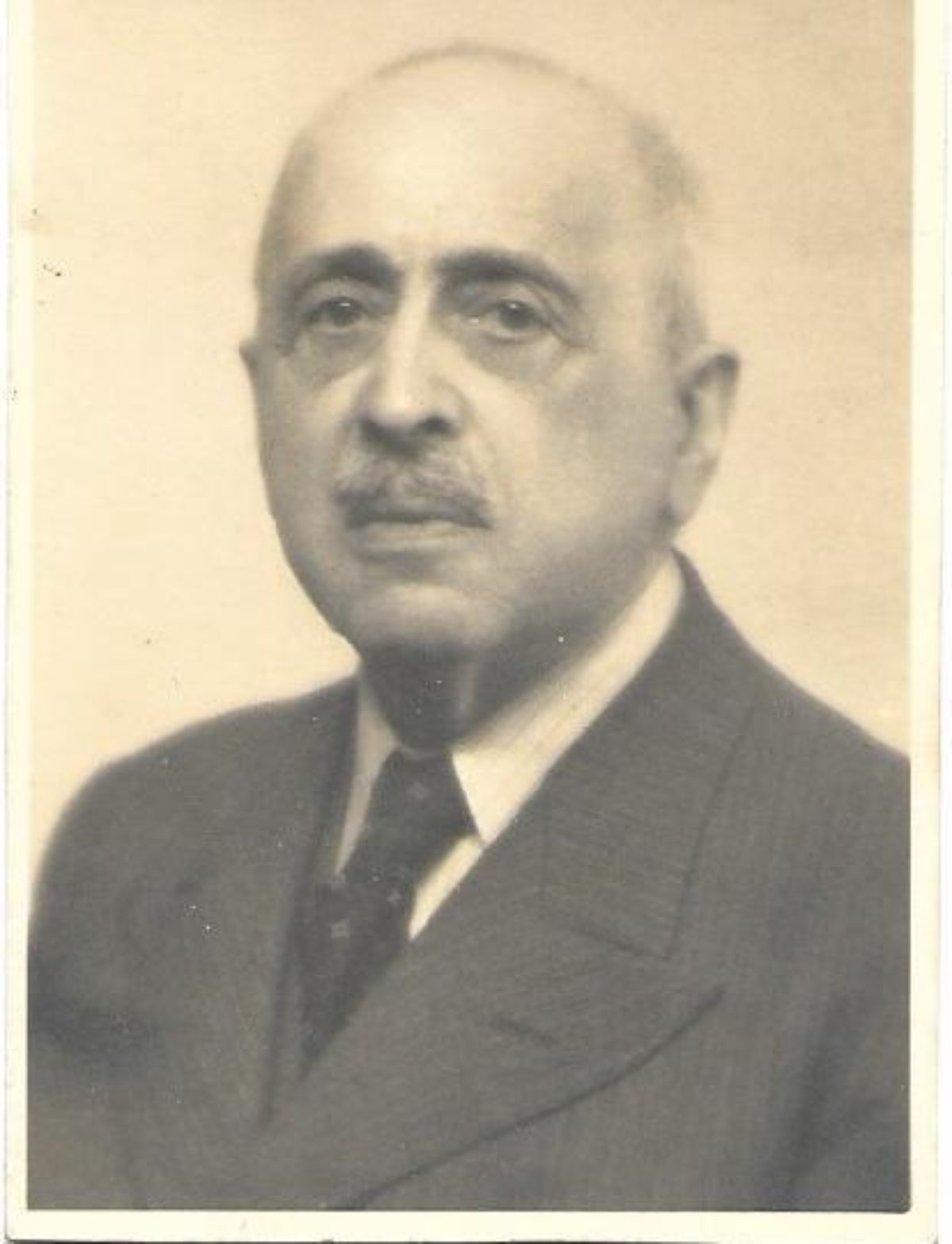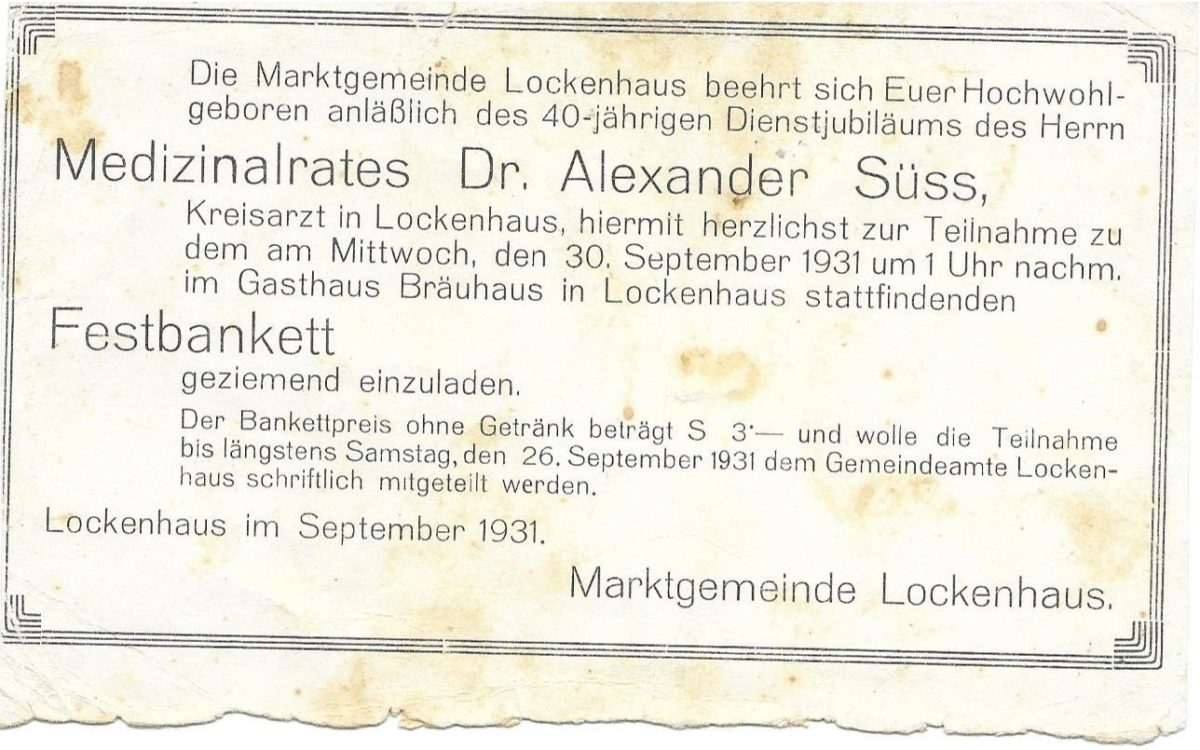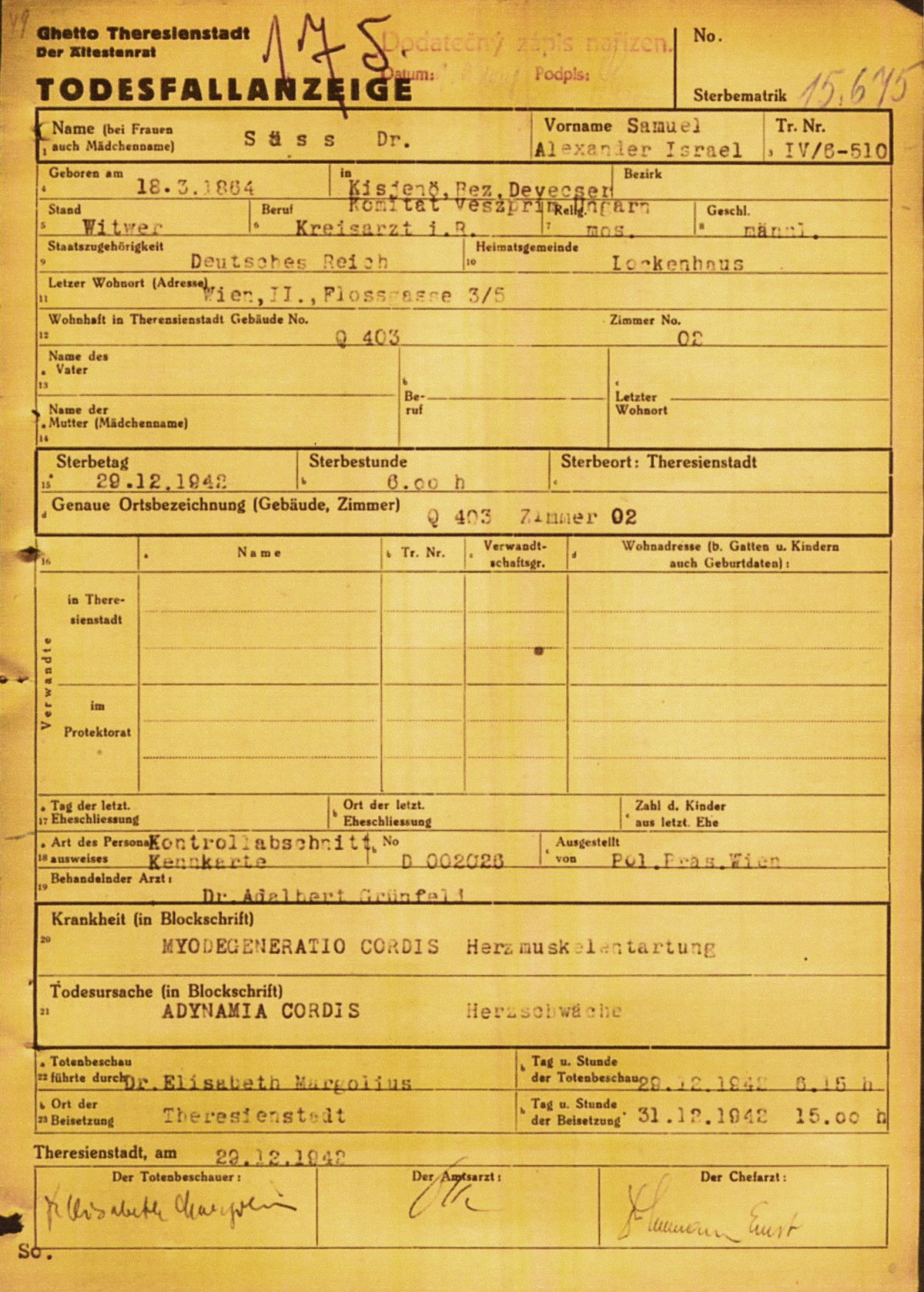 Finding the descendants of Dr Alexander Suess in Israel in 2023 is a special highlight in the research activities of shalom.nachbar in Lockenhaus. In 2019 we only had this information about the Suess family: "According to contemporary witnesses, Dr Süss also had a second daughter, Piroska Suess, born in 1901, in addition to Irene Suess. No traces have yet been found about her." The research that led to the success and finding of the descendants of Dr Suess in 2023 led via Közseg and Poland to Sweden (where a cousin of Ruth had fled to), to Abbazia and Fiume(Rijeka) to present-day Israel, where a descendant of the Stössel family from Lockenhaus was a valuable support in establishing contact. Many thanks to Dany and Amir in Israel for the photos provided by Irene and Dr Alexander Süss.